Influencer marketing is a type of marketing that uses influencers to promote a brand to a larger market. Influencers are opinion leaders with a social following base. They appear as experts or trustworthy sources of information for a brand's followers on Facebook, Twitter and other social networks.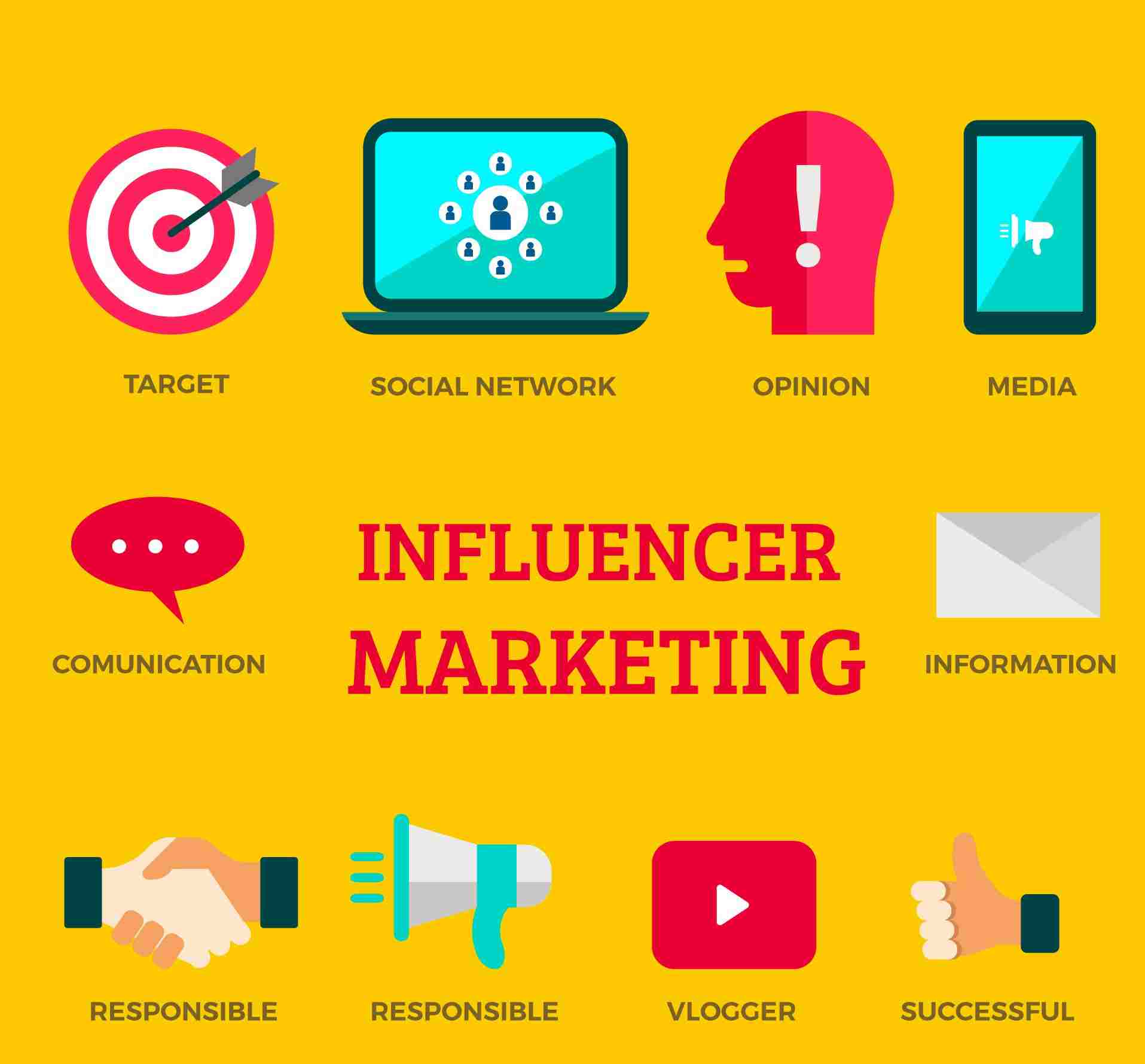 This article includes the following sections:-
Statistics on B2B Influencer Marketing
Tips for B2B Influencer Marketing
Influencer Marketing for B2B Brands: Creative Examples
B2B marketing moves a little differently than it does in the B2C world. Hardly anyone would debate that. And I say this as someone who has switched between B2B and D2C over the past decade plus.
The definition of influencer marketing has evolved over the years. But a lot of the core principles remain unchanged. Almost no channel can hold the same power as word-of-mouth marketing for B2C or B2B sales, say analysts at Pivotal Research.
Statistics on B2B Influencer Marketing
Use of B2B influencer marketing grew tremendously, particularly since the start of the 2020 pandemic. 63% of marketers agree that marketing would have better results if a B2C influencer strategy or program was included in a company's overall marketing package for potential customers.
In 2022, the total spend on brand influencer marketing is estimated to exceed $15 billion.
Almost half of B2B marketers intend to experiment with influencer marketing.
Buyers trust influencers more than what brands publish, according to 63%.
More than six out of ten B2B marketers believe influencer marketing will boost their entire marketing strategy's ROI.
90% of marketers combine B2B influencer marketing initiatives with social media content, and nearly a third combine B2B influencer marketing with account-based marketing tactics.
Figures like these demonstrate the enormous potential of B2B influencer marketing for organisations in the coming years.
Tips for B2B Influencer Marketing

One of the primary challenges that B2B businesses will face is figuring out the right strategy. It can't look exactly like the model created by B2C brands. Identifying the right influencers, determining the right budget, finding the best influencer marketing channels.
B2B buyers are receptive to the right influencer marketing content. Nearly half of respondents found B2B case studies to be valuable. Webinars, third-party reports, users reviews and video content were cited as most popular mediums for promoting your business.
With that in mind, here are a few more pointers and stats to get you started with your B2B influencer marketing approach.
Target influencers across channels to supplement your present digital approach.
B2B marketers need to champion the point that LinkedIn isn't the only viable channel anymore. The point of B2B influencer marketing shouldn't be immediate lead generation, rather, it should be long-term customer service and reputation building from influencers.
I've seen content creators on TikTok who post information about marketing, sales, science and more. Partnering with content creators is a great way to supplement your brand's own content strategy. Many of them are actively involved in a variety of communities and posting on social media.
Employee advocacy can overlap with b2b influencer marketing strategy and can yield phenomenal results. It can also be more cost-effective than macro-influencer strategy. Employee content provides a face for your brand in a way that B2B content alone could not.
2. Get creative with B2B influencer marketing material like reviews and product walk-throughs by repurposing it.th B2B influencer marketing material like reviews and product walk-throughs by repurposing it.
B2B influencer marketing doesn't just have to live on social media channels. When you see great quotes or reviews on aggregate sites, pull those and incorporate those into all of your other marketing materials.
For more growth and lead generation, improve your B2B LinkedIn strategy.
They generally come across as much more authentic than blind case studies or statements from your own executives. Just be sure that you're not publicly reusing influencer content for commercial use without consent. You'll need to reach out to them to work out an agreement to set the terms of use.
In this Adweek piece, B2B influencers provide some advice on how to make the most of social proof content:
Use customer testimonials to highlight the value of your products.
Instead of providing long reviews, highlight crucial statements.
If you use a press mention, include callout quotations or links to stories.
3. Develop a B2B influencer marketing approach that incorporates the knowledge of the content producer.
Choose influencers who speak about your brand authentically and are low-to-zero waste. If you're just starting out, choose influencers that speak to your core values. Don't sign on just any influencer with a big following – ensure they're specific to your audience.
Optimizing Your Content Distribution Strategy to Get the Most Out of It
I recommend creating a brand guide for influencers that will share general information without making the collaboration restrictive. Sharing clear expectations at the start helps avoid confusion or damage to the relationship. But you have to be open to having a two-way dialogue that offers flexibility and understanding on both sides.
Establish metrics you'll track to help determine if your influencer marketing program is meeting your needs. Some of the most common data points to track include: Audience size, engagement levels, brand loyalty, and social media follow-up, as well as how much money you're generating.
Likes and shares of sponsored material
The percentage of people who click on a post or who engage with it.
Visitor numbers on a website (this can be tracked effectively by creating specific affiliate tracking links or utms)
How to Make Your Revenue Acquisition Strategy More Effective
When it comes to influencer marketing, results might be unpredictable. There are numerous elements that influence the outcome.
Additional touchpoints with potential customers or the introduction of your brand into a community by a valued member can sometimes be an advantage.
5. Be willing to play the long game rather than measuring success solely on the basis of immediate outcomes.
Influencer marketing isn't about immediate gains, it's more of a brand building exercise. Leverage the influencer's standing in a community to introduce or build credibility for your brand and products. You'll want to build out a view of the customer experience through the sales funnel.
B2B Influencer Marketing Case Studies
HubSpot has hired a number of community building experts to grow its advocacy and influencer program. They've created a HubFans Council and Customer Advocate Board. These councils connect the brand to feedback from customers, while also encouraging these evangelists to share externally about the platform benefits.